Wake up with make-up – permanent make-up for busy women on the go.
The Bamboo Rooms are pleased to offer cosmetic tattooing at a very competitive price. This procedure is relatively pain free and there is very little if any swelling afterwards. Taking only half an hour to do, you could simply pop in on your lunch hour and then go back to work with dazzling eyes, lips or eyebrows. Unlike the alternative offered by the beauty industry, this method is 100% permanent – no touch-ups ever required!
Our make-up artist Keng has over 20 years' experience and spends all day, every day at the studio on Koh Samui, Thailand, tattooing customers to the highest standard. A natural artist, his hand is the steadiest around and all the female staff have had their eyes tattooed by him – and even one or two of the men!
We are aware that it is a big decision choosing a cosmetic tattoo artist whether the method is permanent or semi-permanent. There is a lot of trust involved and you must trust your artist and be very sure of their reputation before you allow them to tattoo your face.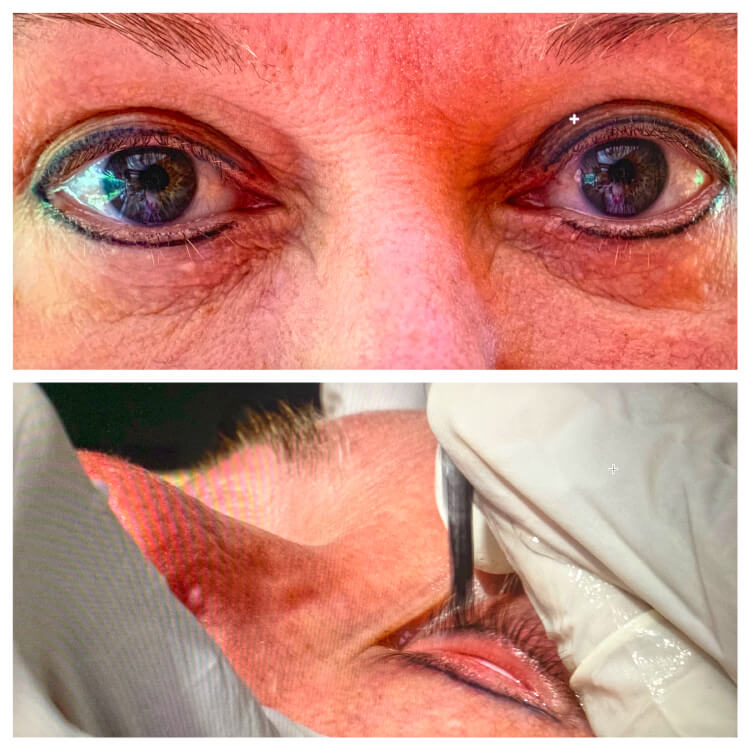 We believe you are 100% safer to have the procedure applied by ourselves rather than a cosmetic tattoo artist. Whilst the semi-permanent method is supposed to be semi-permanent this often is not the case and it can take years to fade out and then often fades out in patches which means that after a couple of years you will need another expensive top up. Furthermore, if you are unhappy with the result you will have to try and do your own makeup over the top until it has faded out properly. This can take up to 10 years, which is a very long time to live with an unsatisfactory result.
There are currently no regulations in place with regards to the semi-permanent industry and in fact we know many people who, unbelievably, work from home where there are cats, dogs and children. A regulated studio, as opposed to a home salon, would under no circumstances allow animals anywhere near the premises, as they would lose their health and safety licence. There are many illnesses and diseases you can catch by just one single cat hair getting into a wound or through touch if your tattoo artist has not washed and sterilized their hands properly.